School Dinners
Medway Council's corporate catering contractor, Chartwells, provides meals to more than 75 per cent of schools in Medway. Twydall Primary School uses Chartwells for both the lower and upper School meals.
Medway school meals now:
Meet the government food standards
Offer more homemade dishes prepared and cooked in the school kitchen
Contain plenty of red meat, fish and wholegrains
Offer fresh fruit and vegetables everyday
Contain reduced levels of hydrogenated fats, artificial colours and additives
Use healthier cooking methods, such as steaming and grilling, to reduce the levels of fat and to minimise the loss of nutrients from foods
Offer children a chance to try new foods and different tastes
Allow children to learn important social skills in a good eating environment
Please support the hard work being done to improve food in Medway schools by encouraging your child to try a new healthy school meal or by packing a healthy packed lunch.
The current cost of a school dinner is £1.85. Payments should be made at the beginning of the week via your Parentmail account.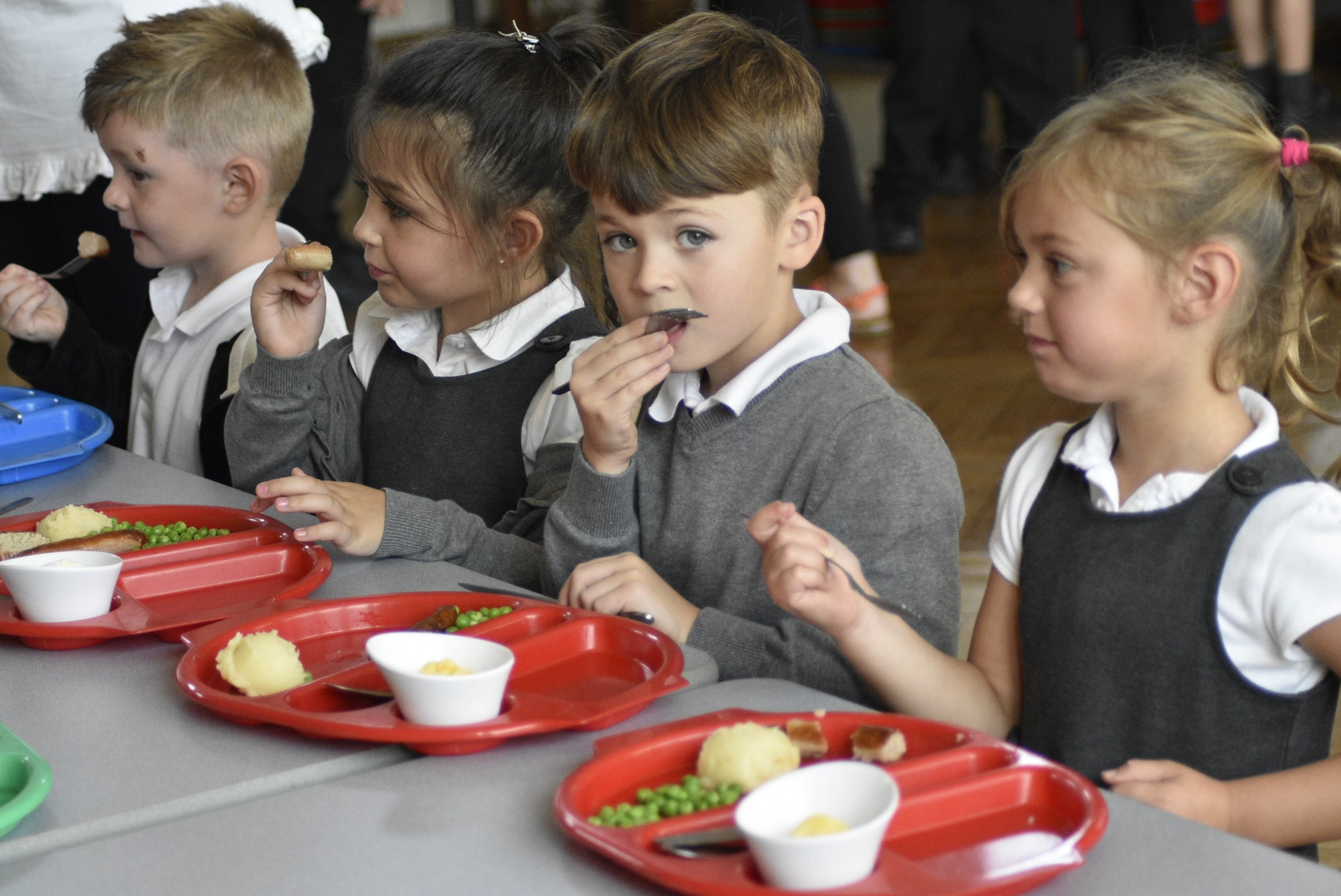 Is your child entitled to free school meals?
As you may be aware, school meals will be available for children free of charge whilst they are attending school in Reception, Year 1 and Year 2.
All schools receive premium funding for each child in receipt of free school meals which is used for extra support in class, educational equipment and enrichment activities. It is therefore vitally important to the school and the children's education for all parents that are entitled to free school meals apply for it. Even if your child is in Reception Year, Year 1 or Year 2, where they receive free school meals automatically.
If you are receiving any of the following benefits, your child is entitled to Pupil Premium Funding and we strongly urge parents to apply via https://www.gov.uk/apply-free-school-meals/medway.
Income Support
Income-based Jobseeker's Allowance
Income-related Employment and Support Allowance
Support under Part VI of the Immigration and Asylum Act 1999
The guaranteed element of Pension Credit
Child Tax Credit (provided you're not also entitled to Working Tax Credit and have an annual gross income of no more than £16,190)
Working Tax Credit run-on - paid for 4 weeks after you stop qualifying for Working Tax Credit
Universal Credit