English
Our vision at Twydall Primary School is that our children will learn core English skills and concepts through engagement with high quality, vocabulary rich texts.
Our themed texts for each term run across all year groups and are chosen in light of our children's prior knowledge, experience and relevance to them. With this in mind, the texts we have chosen range from stories by Roald Dahl, War and War poetry, Shakespeare, Dickens to Contemporary and Gothic texts.
At Twydall Primary School, every child is given the best start to early reading through the RWI Phonics scheme which incorporates reading and writing. From years 2-6, every child receives two hours of English lessons per day through whole class reading and separate writing lessons. Teachers use collaborative planning techniques to ensure the cross over of key skills and concepts throughout these lessons.
Core English skills such as reading, vocabulary, spellings and critical thinking are also taught through subject specific learning in all areas of the curriculum. It is an expectation that children read in lessons (reading to learn) within the wider curriculum and that they are taught, understand and make links between vocabulary within each subject.
At point of writing in all subjects, our no nonsense spellings 'Have a go' system is in place and children are encouraged to use their spelling strategies independently within other areas of the curriculum.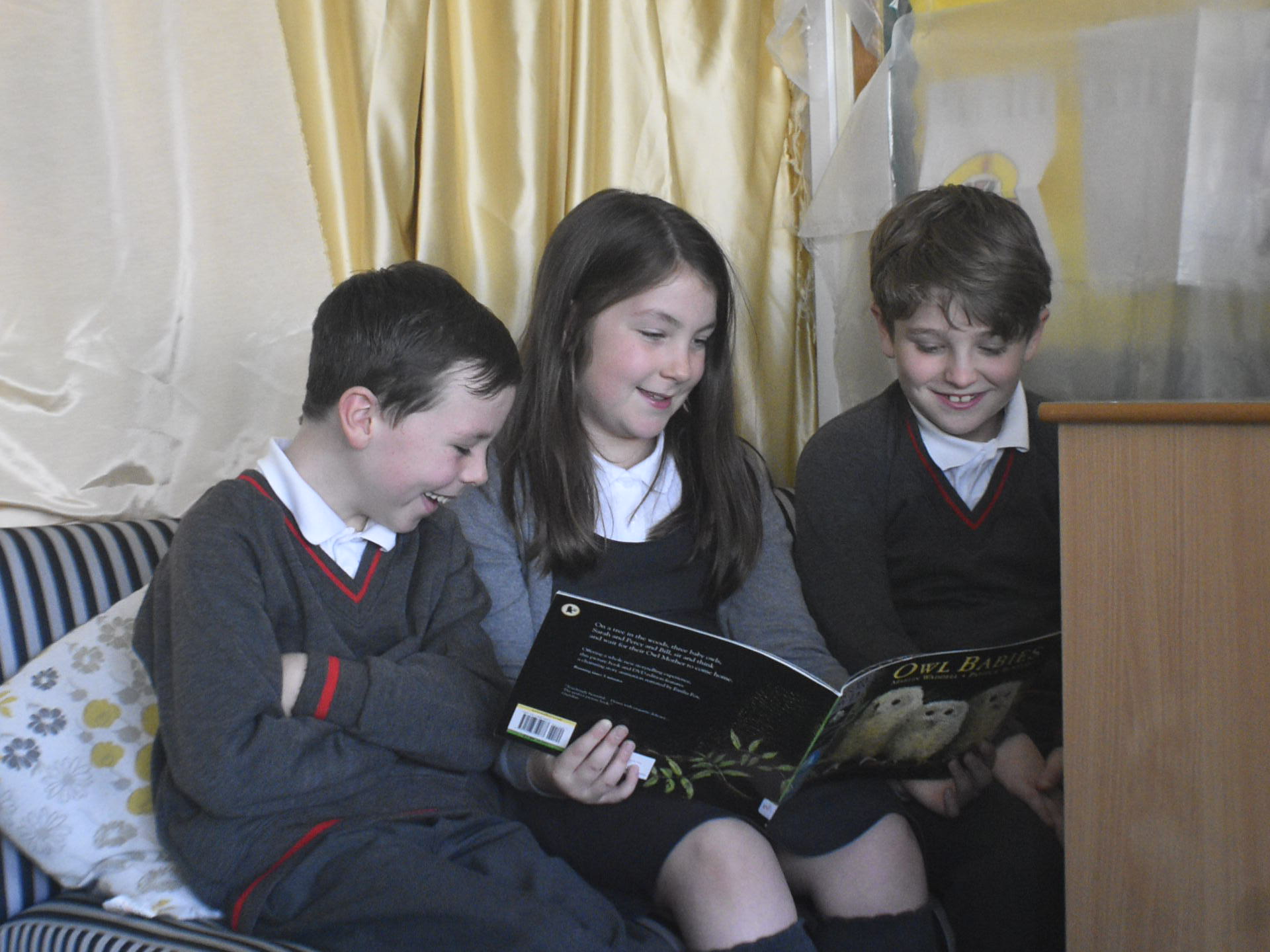 Read, Write, Inc.
Read Write Inc is a comprehensive Literacy programme which we use to teach phonics in Nursery, Year R, Year1 and Year 2. Thanks to the Teaching and Leadership Innovation Fund, we have been able to develop reading and writing in the school, investing heavily in Read Write Inc books and developing our school libraries. You can find more information on Read Write Inc by going to our Phonics page or to the Read Write Inc. website.
​
Please find below some fantastic links for resources and reading information:
Julia Donaldson's Top Tips for Reading: