Coco- Our School Dog
Meet Coco!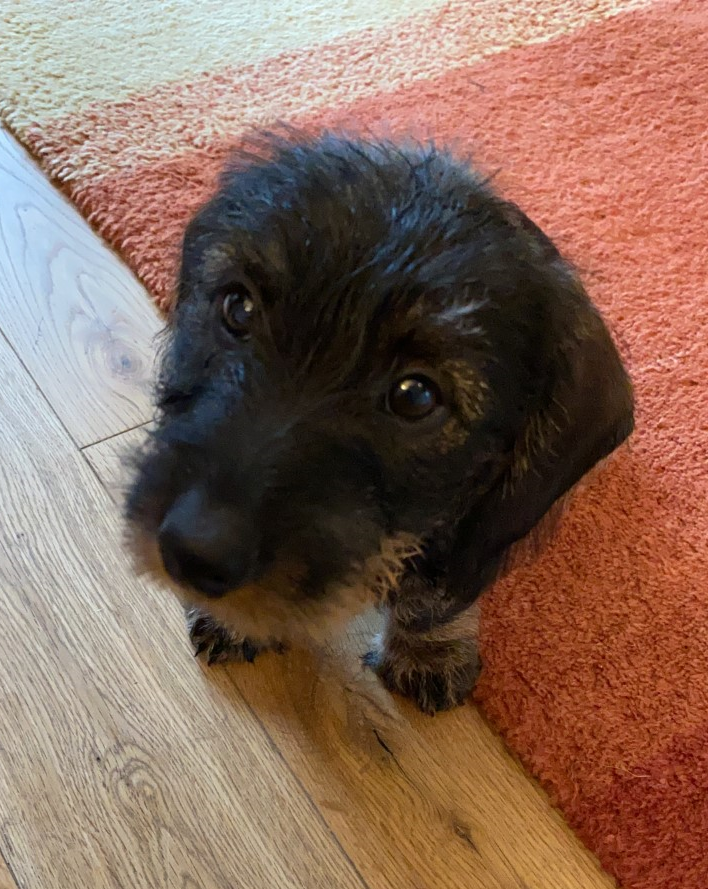 Coco is our wire haired Dachshund, who lives with Mrs. Logan and her son.
She has been trained by a wonderful company called 'The Dog Mentor', so that she can work with children in school.
"Studies have found that children with companion animals have higher self-esteem, greater empathy, more engagement with peers and other prosocial behaviour".
"The Dog Mentor programme has built upon the benefits of the human-animal bond by providing children positive experiences with dogs that can help them educationally, developmentally, emotionally and socially."
The Dog Mentor programme has proven to have a positive impact on children in all areas of self-esteem, behaviour, peer relationships, and better engagement skills. These improvements have resulted in better academic achievements.
Pupils are selected on to the Dog Mentor programme via a three part process:
Step 1- Referral Form
Providing background information and reasons for referral.
Step 2- Parent/Guardian Letter of Consent
A letter sent home detailing the support their child will receive via The Dog Mentor programme.
Step 3- Learning Environment Observation Assessment
An assessment observing the child to understand their level of rapport and behaviour in class.
While working with Coco, children will learn about communication and body language, take part in Ice Breaker games with the adult, discuss feelings, teach tricks and give treats to Coco, and will complete a Pupil Workbook.
The Pupil Workbook has been especially created with the child in mind. The content of the workbook focuses on how we can use the human-animal bond to learn good communication with others and help to create a positive change.
The workbook contains information and activities such as:
Weekly Journal
About ME
My Family
Body Language
Feelings and Emotions
Worksheets and activities
Tricks and treats for training
The Power of the Dog Mentor Programme:
Anxiety Reduction
Attachment and Relationship Building
Communication and Social Anxieties
Desensitisation
Problem Solving
Social Interactions and Relationships
Stress Coping Strategies
Attention and Behavioural Difficulties
Did you know?
A dog's range of emotions does not exceed that of a 2 and a half year old child, but they do develop all the basic emotions of excitement, contentment, distress, disgust, fear, anger, joy, suspicion and love.