Art
Art and Design Technology.
These are exciting times for art and design at Twydall. Last year we began work on creating an art studio. This enables us to continue our specialist teaching in a room with all of our resources at hand and plenty of space for our pupils to be creative. We have also worked in teams to redesign the curriculum across all subjects.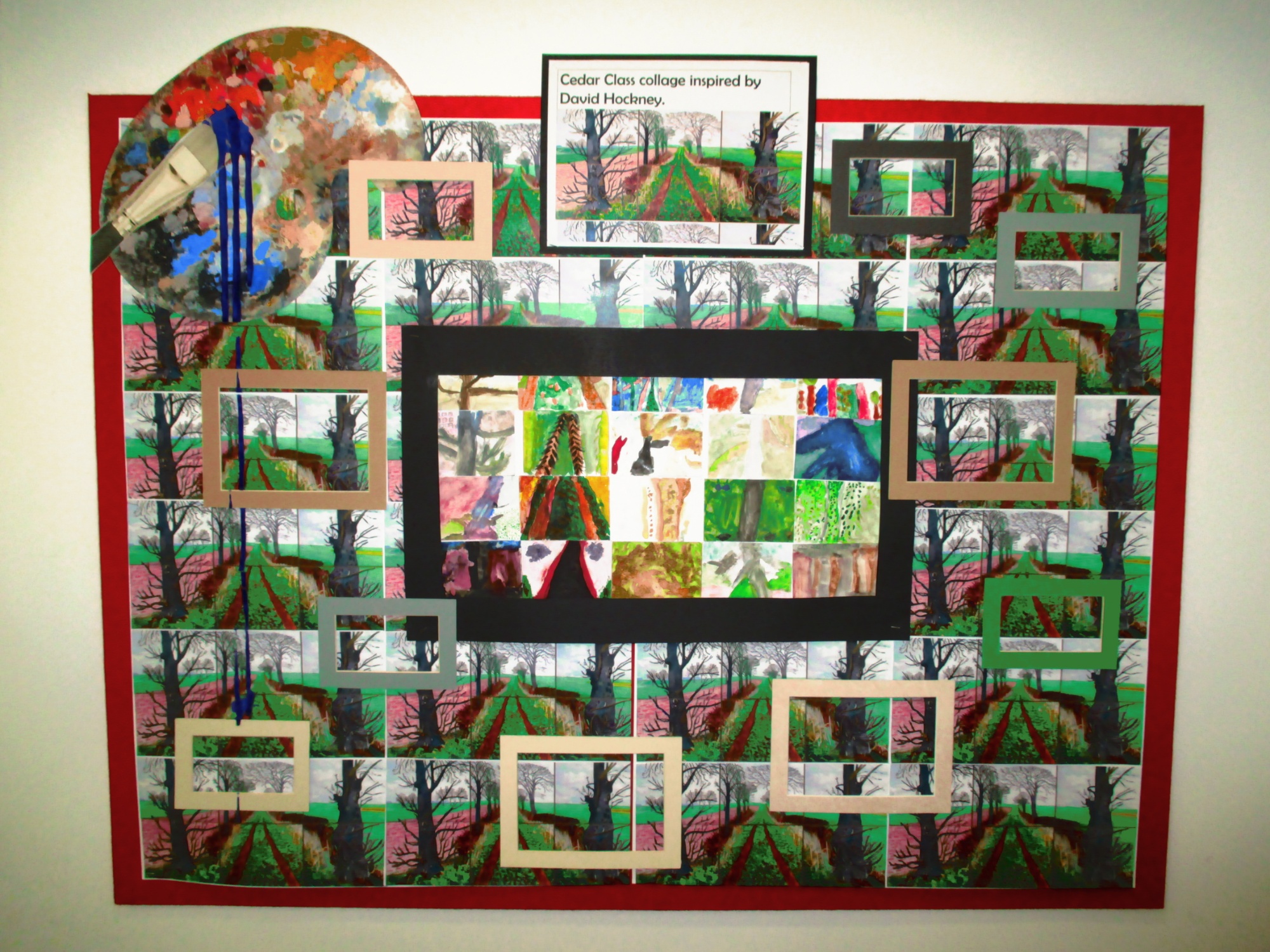 We now have a featured artist each term. We study the life and work of the artist, create some artwork in the style of the artist and think critically and give opinions on their work. So far, we have studied the life and work of David Hockney, Sir Anthony Gormley and Leonardo Da Vinci.
Future artists to study include the great Salvador Dali and the English pop artist Peter Blake.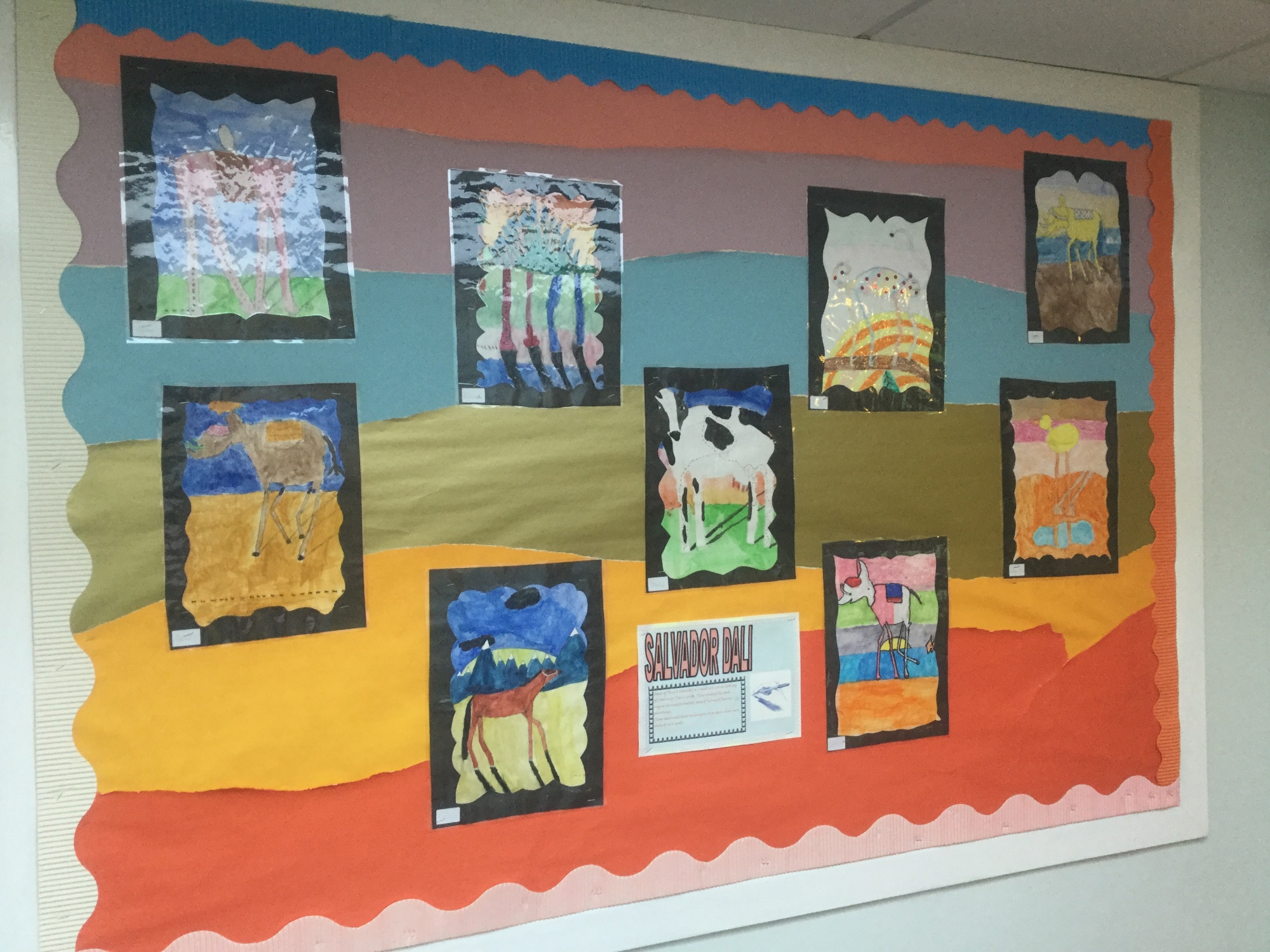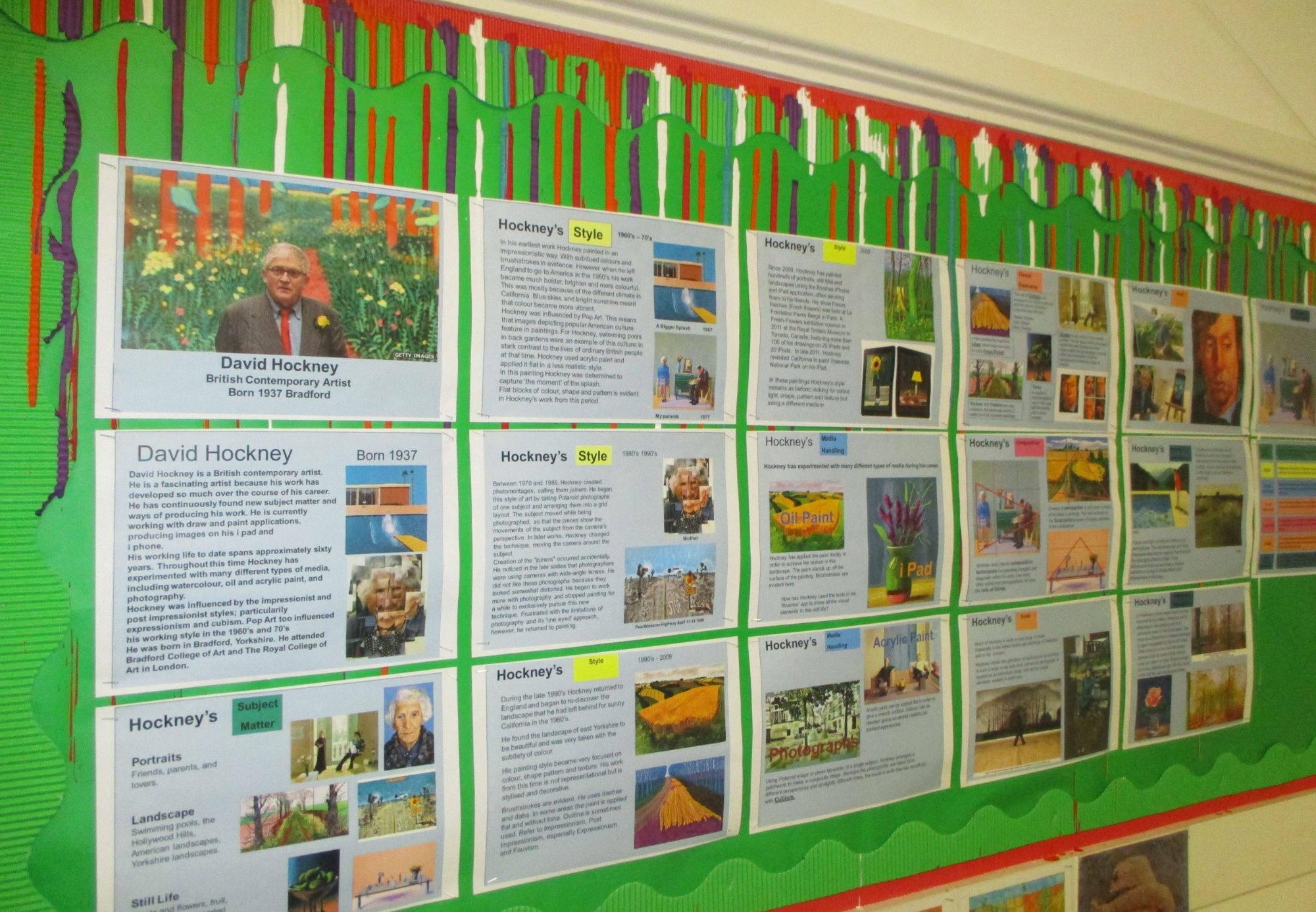 Our art curriculum has a strong focus on developing skills across Key Stage 1 and 2. This ranges from colour mixing, printing and developing the use of pencil skills to make range of marks: cross-hatching and shading in lower school. In upper school, we focus on using colour for purposes and to express feelings. Exploring the use of texture in colour. In addition developing pencil skills to show tint, tone and shading.
At the start of each year, the pupils draw a self-portrait in their sketchbooks and we use these to show the progression of skills as they move up the school.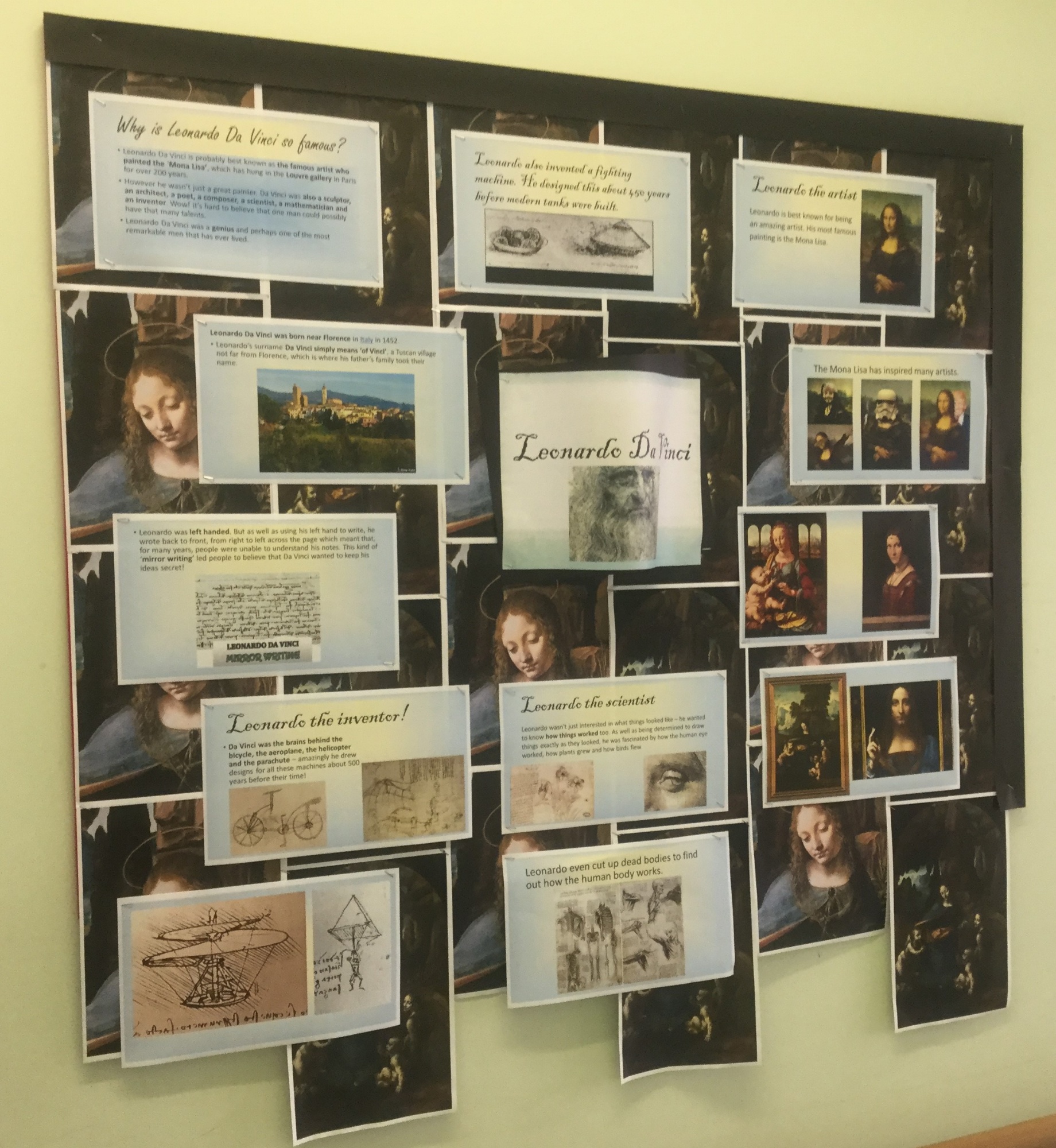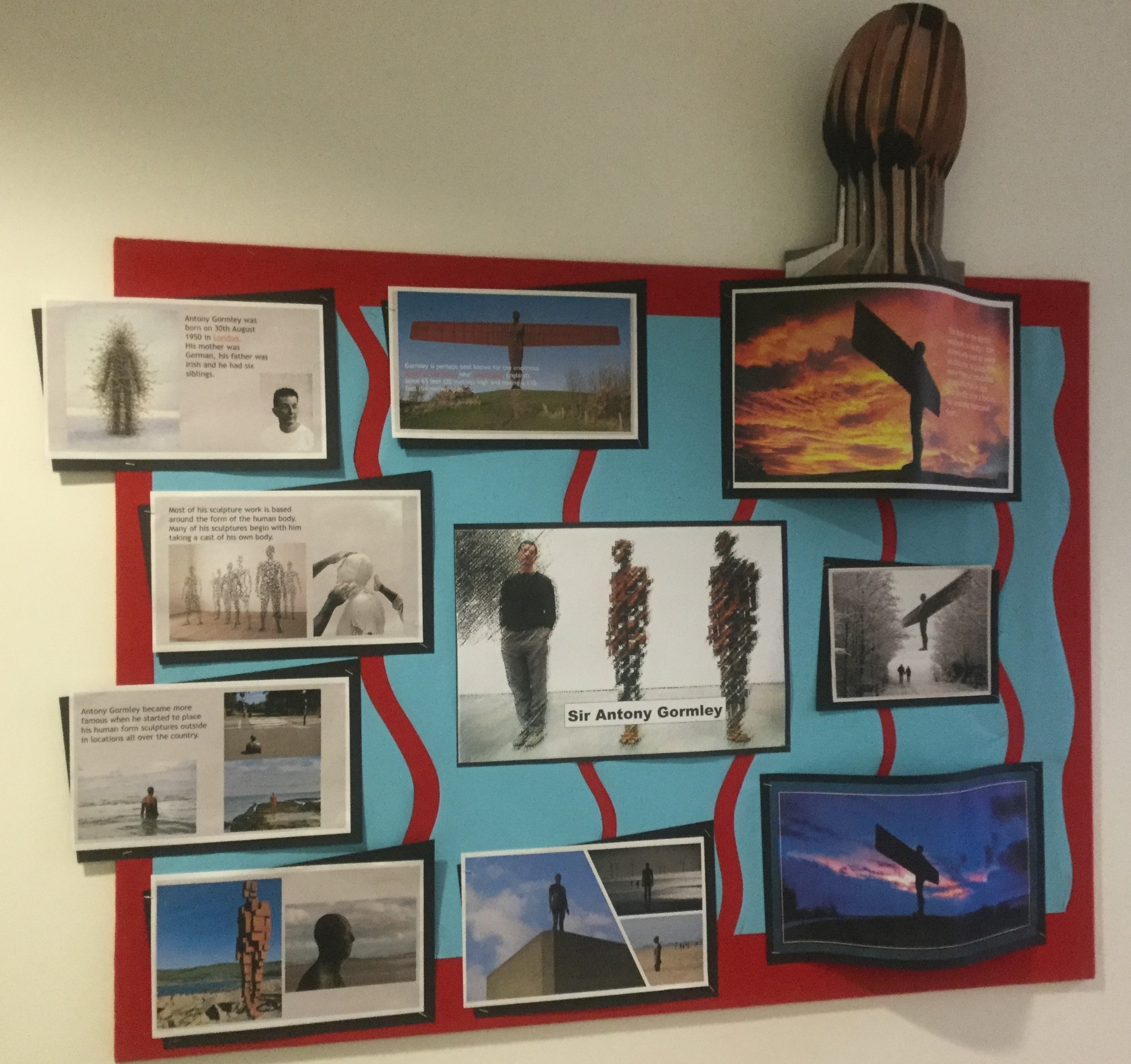 We are also developing links with the art department at both Rainham Mark and Rainham School for Girls.
Some useful websites to support learning.
Picasso Head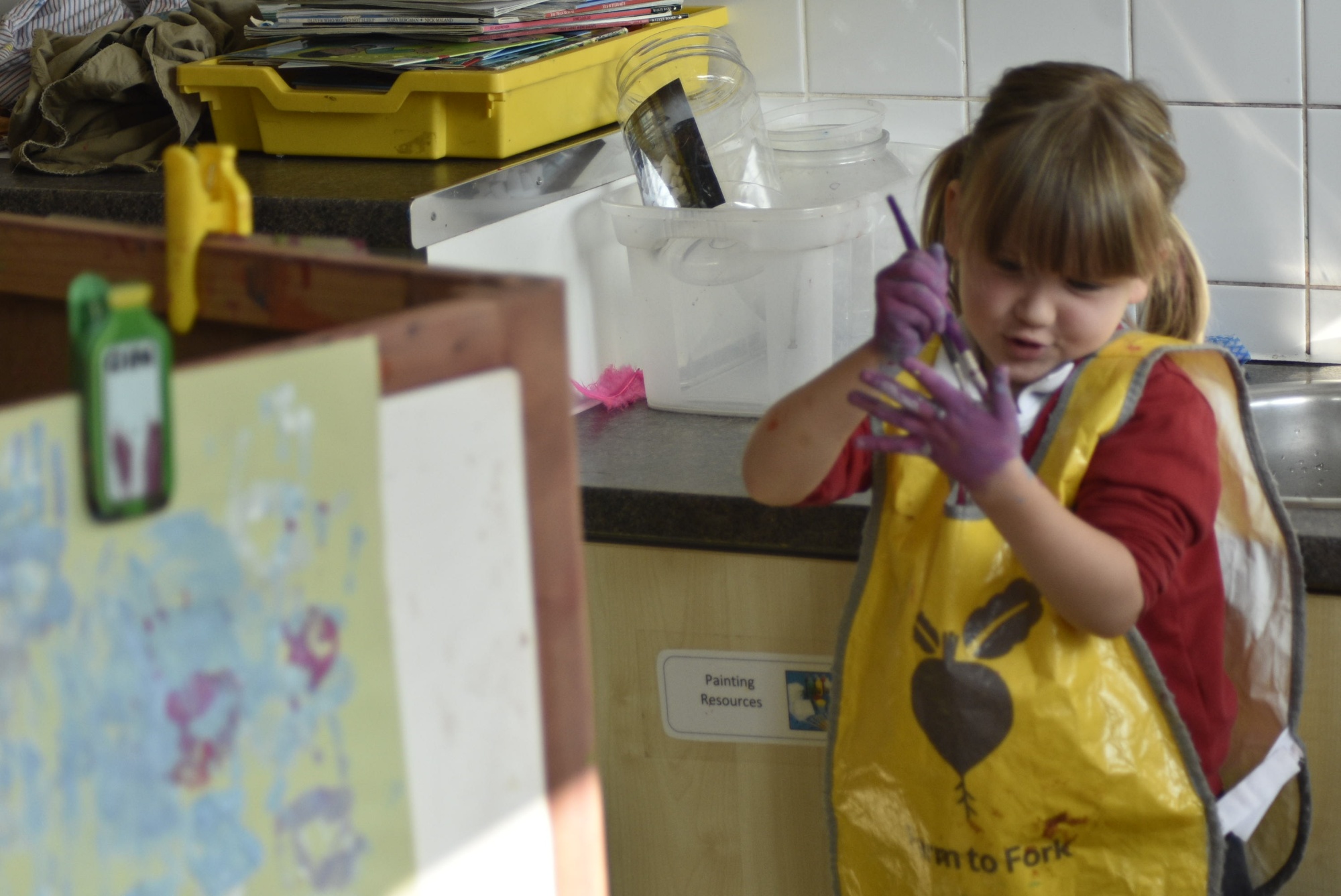 Year 6 Resources
Why I am proud to be an architect
Gaudi and Barcelona Architecture