MUSIC
Curriculum
Charanga is a fantastic scheme, favoured by OFSTED, for delivering the primary music curriculum. It includes pieces by famous composers, songs of many styles and genres (many of which we hope you've heard your children come home singing) as well as resources for learning instruments, composing and understanding the language of music.
Our specialist Music Subject-Leader and Teacher in Key Stages 1 and 2, Mr Gayner, has a lifelong passion for the arts and indeed has been playing music nonstop since he first picked up a recorder at the age of four.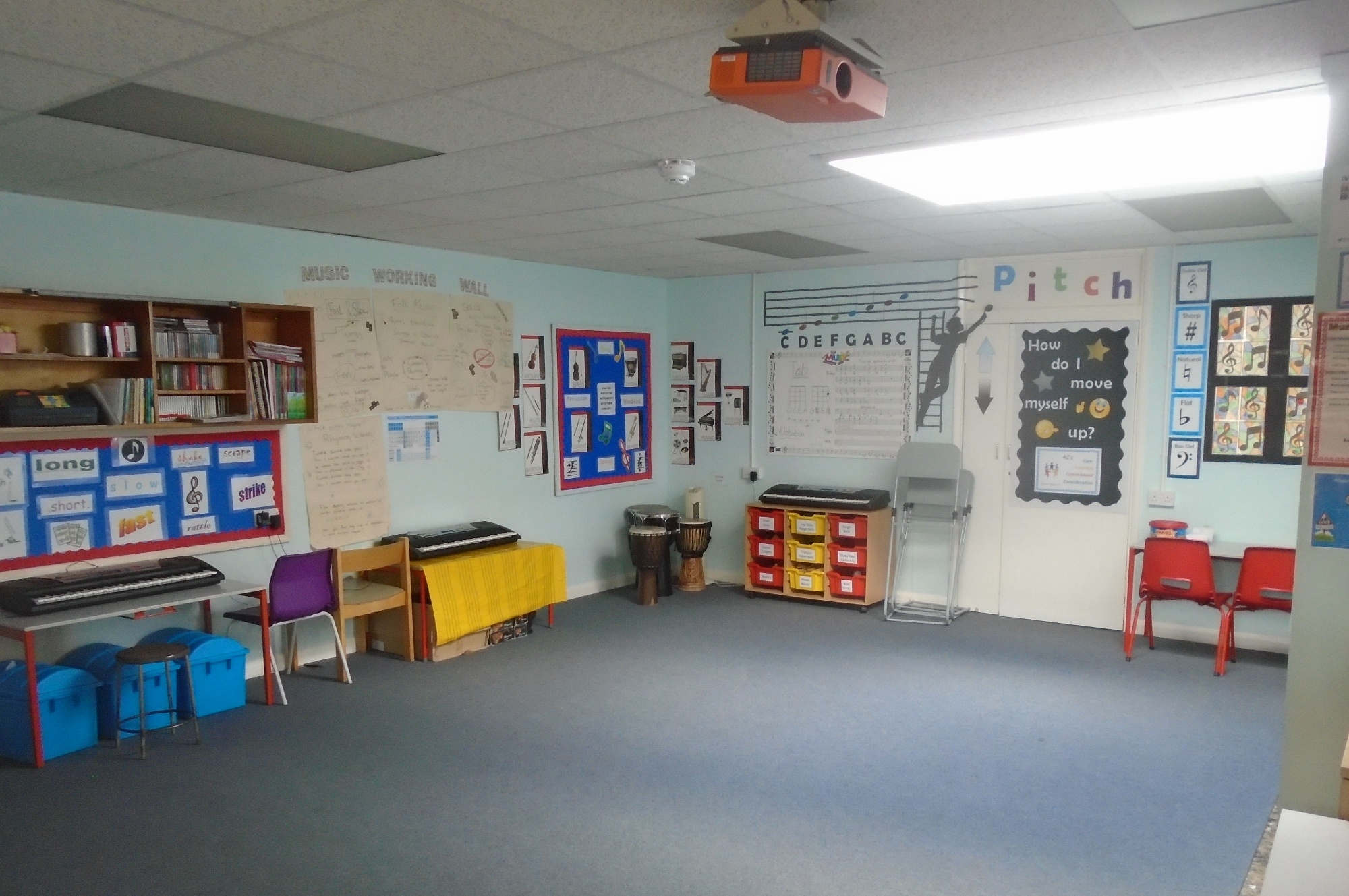 "Nurturing our children through music is essential to their development. It connects every subject: History, Geography, Science, English, Maths, PSHE....and presents us with the opportunity to discover ourselves. Give a child the power to decode, compose and perform music and they will always have a voice in our world."-Mr Gayner
Current Learning
KS2
January saw the launch of our Read, Write and Play Music project devised to tie together several strands of learning from the last 24 months. Children are increasingly able to read and write in at least two forms of notation enabling us to perform more challenging pieces on a variety of instruments.
Our current in depth focus is Chords (two or more notes played together) including keyboard Triads- play one, miss one, play one, miss one, play one. Children have been writing their own chord sequences, arranging them in song structures and learning to play them.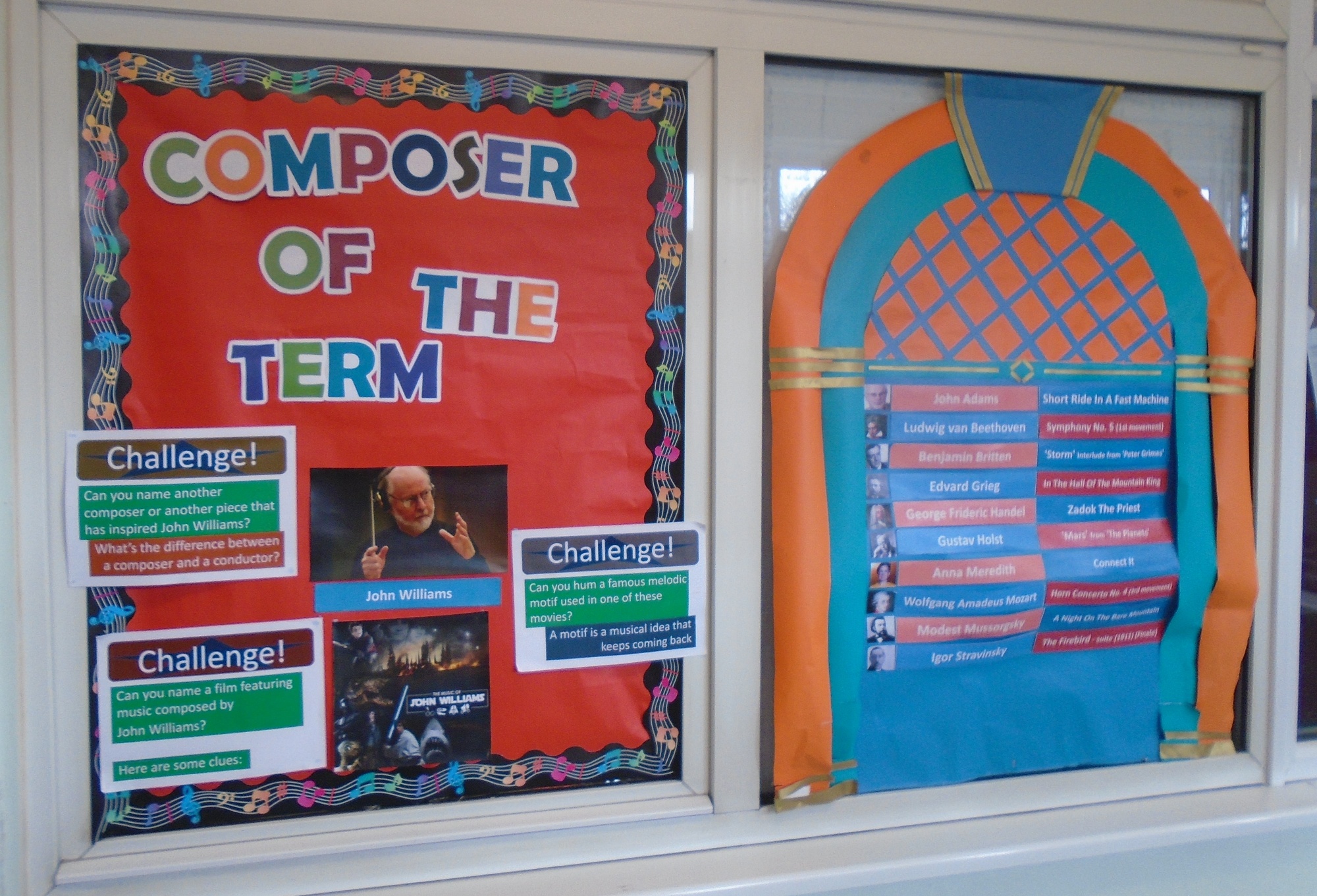 Mr Gayner has been utterly delighted by the growing number of poems and songs children have been composing at home and bringing in to show him and the increase in commitment to instrumental practice and engagement in learning new pieces is very exciting.
KS1-Year 1
We are nearing the end of our Pulse, Tempo, Pitch and Dynamics project which has been running since September, robustly embedding these four critical terms of musical language and analysis. The children have been having a great time playing instruments, watching Mr Gayner's favourite musical cartoons, singing songs and dancing around the classroom. We've had an excellent start tot the year and have plenty to look forward to over the summer term looking ahead to Year 2. Mr Gayner is desperately trying to keep up with the cutting out and preparing of new display boards to show their learning journey.
KS1-Year 2
Our Musical language has grown so much this year! And what a fantastic group of performers we are in Year 2! Charanga's 'Play your instruments' scheme has been really engaging and is helping Year 2 to begin to understand Rhythm and Melody ahead of the challenges of KS2.
Wider Opportunities
We have tripled our Music Hub funding in three years! in doing so, our whole year group Djembe project is thriving!Year 5 performed exceptionally well in December and Year 3 are working hard to prepare for their big concert.
Year 4's Recorder group have learned how to play pieces using the notes B, A and G featuring methodology from the more holistic approach of Kodaly. This is especially enriching for the children since it applies to the theory of learning music in a very different way.
Our Violin Club continues to grow. The first shoots of our future orchestra.....
Events
What a year we're having! Our choirs receiving requests to perform at local community events one moment, then in a Cathedral, then an enormous stage at the Central Theatre as well as our yearly Musical Soiree.
Clubs
Our clubs are all full to the brim. We do need to create more spaces. The benefit of learning music in any of our superb after school clubs is enormous. Those children are making such progress in their learning. We just need more spaces. Watch this space!